From search, rental or purchase, to installation, Nick Guisan Realty is with you every step of the way.
From the valuation to the selling, our agency has selected highly skilled professionals with the purpose of giving the best chances for each project to be the most successful.  Please find below the list of of companies that we recommend in each field of speciality.
It might be that your property needs repairs, improvement or a new decoration to ease the selling.
   – LE TRIANGLE – Atelier d'architectes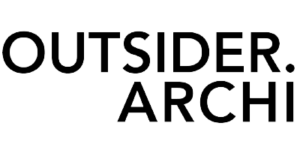 Founded in 2018, Outsider Architecture SA is the result of the association of two talented visionaires.
Cedric Loubet – BSBA, Suffolk University, Cedric is active in real estate since 2009, including the acquisition, renovation and conversion of performance building in Romandie, as well as property management.
Vincent Jacoby – arch. dipl. EPFL Vincent attended the workshops of professors Dieter Dietz , Luca Ortelli, as well as Graber Pulver, and completed his master degree in architecture under the direction of Dominique Perrault. After studying architecture at the EPFL, Vincent worked in offices such as naturehumaine in Montreal, Etienne & associés and Pont12 Architectes in Switzerland.
Tax – Real Estate  – Corporate – Litigation
   – LENOIR DELGADO & ASSOCIÉS
Sharing the entrepreneurial spirit of our clients, we launched our firm in 2018. Combining experiences acquired in Switzerland's leading law firms, we chose the path of a partnership reflecting our common values and focusing on a specialized set of services to be offered to entrepreneurs and individuals.
Located in the heart of Geneva, our firm will guide you through your legal queries, so that you reach your professional and personal objectives. We offer services in Tax, Real Estate, Corporate and Contract law. Our goal is to achieve 360° services that blend precision, pragmatism and efficiency to address and resolve your project's needs. Rigor and critical thinking are our core values.
Be part of our great network in the world of realty, hospitality and business